BUSHNELL DUSK & DAWN 3-9 X 40EG SNIPER | AIRSOFT & RIFLE SCOPE
Description
 BUSHNELL DUSK & DAWN 3-9 X 40EG SNIPER | AIRSOFT & RIFLE SCOPE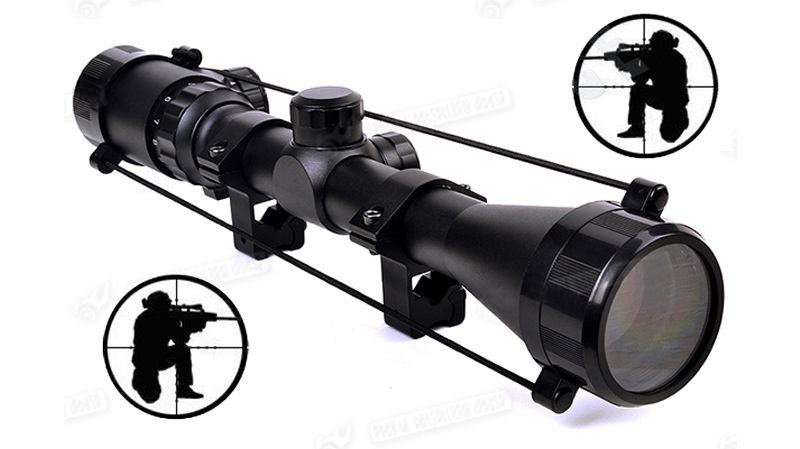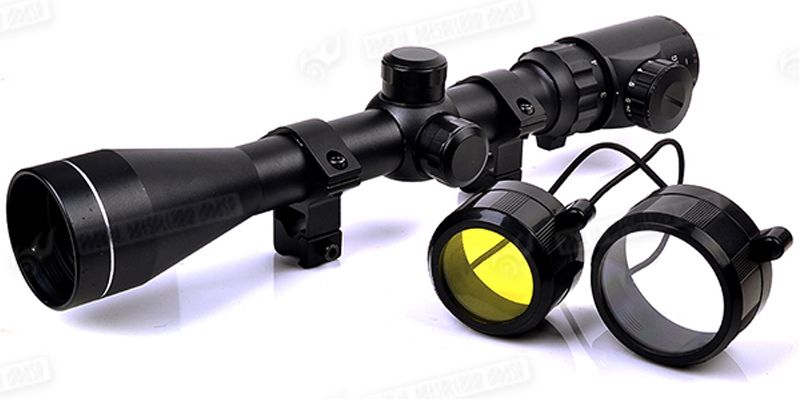 The Bushnell Banner 3-9x40 riflescope, which is designed to excel in early morning and late evening light. With its Dusk & Dawn Brightness (DDB) multicoated lenses--which add clarity and brightness when the sun is low or under heavy cloud cover--the Banner scope adds precious minutes to every hunting day. The scope also includes a Multi-X reticle and a one-piece tube design. Other features include a 100-percent waterproof and fogproof construction, 1/4 MOA fingertip resettable windage and elevation adjustments, and a fast-focus eyepiece. Whether you're gearing up for big game or little varmints, the Banner riflescope is a terrific low-light choice.
Low-light riflescope with 3-9x magnification and 40mm objective lens
Dusk & Dawn Brightness (DDB) multicoated lenses for clarity and brightness
Multi-X reticle; 1/4 MOA fingertip windage and elevation adjustments
100-percent waterproof/fogproof construction; 3.3 inches of eye relief
Fast-focus eyepiece; measures 12 inches long
Specifications
Finish: Matte
Magnification: 3-9x
Objective lens: 40mm
Reticle: Multi-X
Field of view: 40 feet @ 100 feet (3x), 14 feet @ 100 feet (9x)
Adjustment range: 60 inches @ 100 yards
Eye relief: 3.3 inches
Exit pupil: 13mm (3x), 4.4mm (9x)
Click value: 0.25 inches @ 100 yards
Mounting length: 5.8 inches
Length: 12 inches
Weight: 13 ounces
Package Included
1x 3-9x40EG Bushnell Scope
2x Scope Mount
1 x Allen KeyScrewdriver
1 x User Manual

Usage Focusing
Look through scope within 3 or 4 inch distance from your eyepiece lens. If you cant's see the reticle clearly, loosen knurled lock ring and rotate eye bell until the reticle appears clearest. Then screw the lock ring the eye bell firmly.
Mounting
Rotate scope tube so that vertical crosshair is vertical and horizontal crosshair is horizontal. Adjust the position of scope on the rifle so that proper eye relief is achieved. Then tighter all screws to fix scope on the rifle firmly.
Boresighting
Aim at a target 100m away and fire at it. If the impact point deviates from the aiming point, measure the vertical and horizontal distance between these two points. Screw off upper and right hand wheel covers of the scope and turn two hand wheels in the direction. Keep on firing and adjusting until the impact point coincide with the aiming point.
Maintenance
Keep scope in the place free from acid, alkaline and other corrosives. Dust and dirt on the surface of scope should be cleaned with soft cloth or soft tissue with a little alcohol.